Download the Liberty Presentation Player Program
The files created by the Liberty Presentation Recorder are standard Windows Media Files. They may be played back with the Microsoft Windows Media Player. In such a case, the end-user will see two separate Windows opened. The presentation venue will appear in one of the Windows and the presentation computer's desktop will appear in the second Window. Each of these Windows may be sized according to your end-user's preferences. We recommend that other applications be minimized, until the user gets used to having both playback Windows available.
Alternatively, any user can download the Liberty Presentation Player program, at no cost. The Player program provides a standard playback format. The Player may be customized or branded for individual customers. The Liberty Presentation Player is the player for links with protocol hclphttp and protocol hclpmms. You may download the Liberty Presentation Player from the link below:
Liberty Presentation Player V1.0 for the Microsoft install file (1.95mb).
The Liberty Presentation Player, Playback Options
The screen capture below shows the Liberty Presentation Player application. Recordings made with the Liberty Presentation Recorder may be played back with either Windows Media Player, or the Liberty Presentation Recorder Playback software.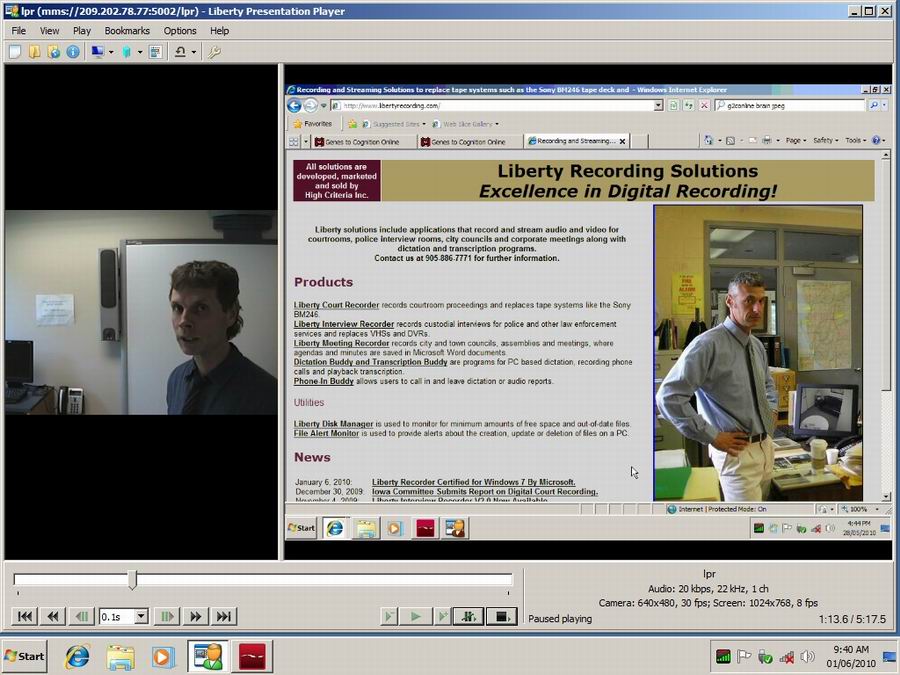 If the recorded files are played back through Windows Media Player, then the end user should minimize other applications and adjust the dual screens on the desktop in the best manner. Such an example is shown in the screen capture below: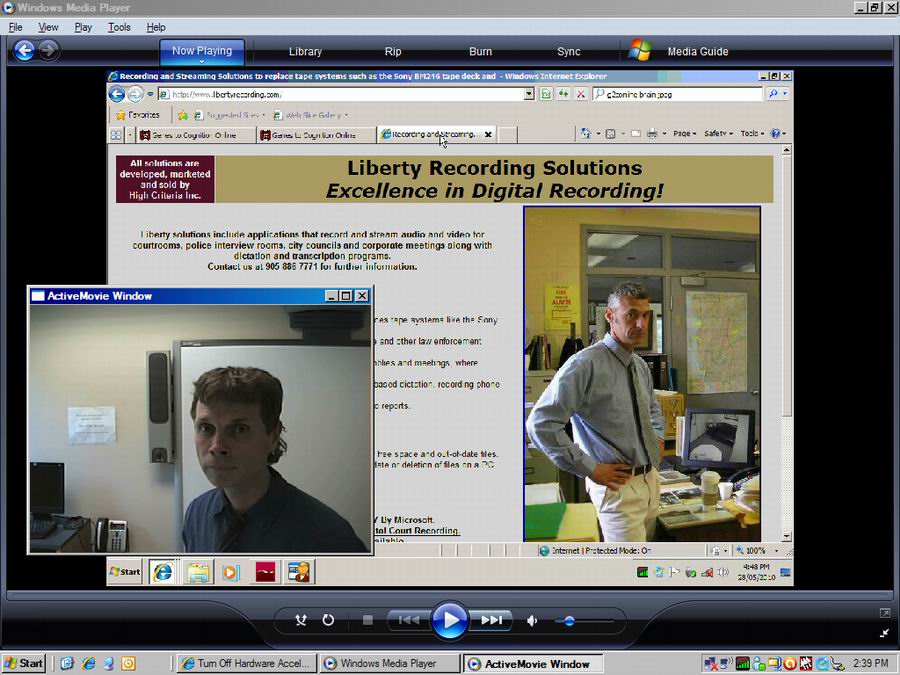 Contact High Criteria for more Information
An evaluation of the Liberty Presentation Recorder can be arranged by contacting High Criteria at
905-886-7771 & press 1 or at sales@libertyrecording.com.